Customized Home Building and Renovations Under the Name Hohl Homes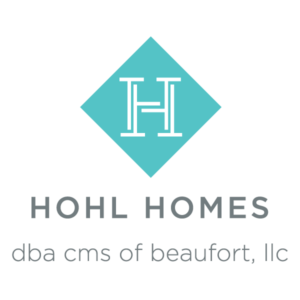 Construction Management Services of Beaufort LLC (CMS) has expanded their offerings from commercial construction management services to residential building and remodeling under the name Hohl Homes.
Danielle Hohl has been named Director of Home Building Services at Hohl Homes. The company, which provides both custom home building as well as renovations on current homes, was created to meet the explosive growth in homebuilding and home renovations throughout the Lowcountry.
"We have created Hohl Homes to provide people the opportunity to work one-on-one with us in the design of their custom home, allowing them to work closely with us on all aspects of design," says Hohl. "Our skilled and experienced team of homebuilders and renovation specialists have been carefully chosen based on experience, design and ability to listen to our clients, as well as having a proven track record of staying on time and on budget."
Kevin Lydon, General Contractor and Founder of CMS, will continue to oversee the commercial end of the company while Hohl will oversee and work with the residential clients, as well as continue in her role as Project Administrator at CMS.
Hohl Homes offers a full array of home building and design services, including dormers/extensions/additions, bathroom remodeling/renovations, porch additions/renovations and kitchen remodeling/renovations.
Lydon and Hohl have chosen Alison Ramsey Architects as a Hohl Homes trusted partner to be their architect of choice. Their designs have been featured in numerous publications including Garden and Gun, Better Homes and Gardens, Southern Living, Coastal Living and New Urban Living. Several of their designs have been featured as Idea Houses for Southern Living, Coastal Living and Cottage Living.
For more information about Hohl Homes, and to view the company's portfolio of work, visit: https://www.hohlhomes.com